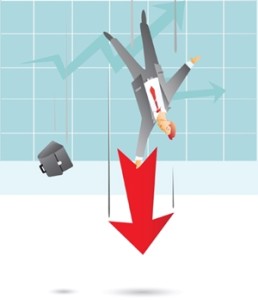 In my last post I argued that the Internet would not curb leader misbehavior. In today's post I suggest that the Internet and, in general, the use of information technology (IT) may actually increase leader misconduct.
The Internet and IT make misconduct easier and more tempting for organizational leaders. Harvard University administrators ordered a search of email accounts of resident deans in early 2013 after they were suspected of leaking the word about mass student cheating to the student-run newspaper. The availability of email correspondence on a central server and, thus, the relative ease of conducting a search electronically probably played a role in the administrators' order.
Leaders don't have to stick to their internal networks to spy on others. There's a new industry to help companies dig up dirt on their adversaries by hacking into their internal networks and emails and by investigating their Internet footprint (see relevant article, another article). It is very easy to take an electronic record of someone's communication and doctor it to create a distance between what was actually communicated and what is attributed to that person. The case of Shirley Sherrod, a former U.S. Agriculture Department official who was removed from her job on the basis of a doctored video posted on the Internet, illustrates this possibility.
The Internet, especially social media, makes the thoughts and actions of others transparent. When leaders learn what is on the minds of others by looking at their social media posts, they may be tempted to take action against those they disagree with. With today's data mining technology, followers don't even have to make their thoughts explicit to invite action by leaders. For example, a tool released by IBM scans employees' email and social media posts to flag who might be nursing grudges and is likely to divulge company secrets. Since such profiling tools are never perfect, their use by leaders to take action is certainly questionable.
Leaders try to justify such actions, at least in cases where they are spying internally, with the argument that whatever is happening on an organization's network is no longer private or that certain types of employees should not expect the privilege of privacy.
It is not just the transparency afforded by the Internet and IT that may tempt leader misconduct — it is also the anonymity that is afforded. It is possible to take advantage of others by assuming a fake identity. In the midst of uprisings against authorities in the Middle East in February 2011, Sudanese authorities pretended to be activists and invited protesters via Facebook and instant messaging to gather in a specific place. Protesters were arrested when they arrived. The case of Whole Foods CEO, John Mackey, serves as another example here. For a period of about eight years up to August 2006, John Mackey used the pseudonym Rahodeb, an anagram of his wife's name – Deborah, to post numerous messages on Yahoo Finance's bulletin board. In these posts, he touted his company's stock and even criticized the strategy and management of a publicly traded competitor, Wild Oats Markets, that his company eventually purchased.
In summary, the Internet and IT offer greater possibilities for leaders to conduct themselves in ways that may be unethical or questionable. As the examples I have provided here indicate, some leaders have learned to take advantage of these possibilities.