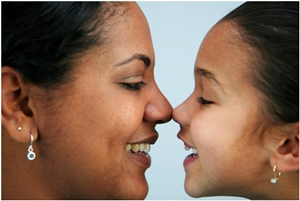 Many in my generation question the value of social media — the kind in which people engage in social chit-chat. A father, whose 31 year old daughter married recently, was no different. It was at his daughter's wedding that he learned about the usefulness of social media for staying connected on a human level and enriching one's life. His earlier thinking was that social media took time away from one's career, family, and deep relationships. Over the years, however, he lost touch with his friends because they had all moved away from each other and began to focus on their careers and families.
His daughter, unlike him, did not lose touch with her friends.  He finds out during her wedding that people in her generation don't choose between work and friendships. They choose both. With the help of seemingly mundane exchanges via social media, they maintain their friendships while also pursuing their ambitions.  Inspired by what he saw in his daughter's case, he begins using social media with greater vigor and posts pictures and videos from his daughter's wedding. Soon, his old friends reconnected with him. Their comments and "likes" piled up. He sent friend requests to his daughter's friends, which were quickly accepted. Though these were small gestures, he found them to be intimate and nourishing.
This whole experience affected the father  deeply enough to prompt him to write about it in a touching article at NYTimes. I strongly suggest that you read it. His concluding paragraph, in which he refers to his daughter Kate, gives us a sense of the true meaning of social media.
| | |
| --- | --- |
| | I see now how much I've given up over the years by keeping my work focus so central and my circle so narrow. I understand more viscerally why Kate and her friends spend so much time keeping up on social media. It's nearly a week since the wedding, the "likes" keep coming, and my heart still feels wide open. |
Social media is a matter of the heart. If you're not touching someone's heart or if others are not touching yours, then you're probably not using it right. Unlike most other things which lessen when used, our heart only gets bigger when we give place in it to others.